---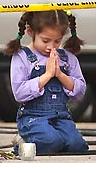 The Pearlygate Network produces interfaith entertainment and media for a new age - revolutionary music, radio, and television that draws upon positive faith teachings to foster education, health, community and peace. We have a Christian foundation but we work with all faiths.
You can also help support our efforts with Pearlygate Network Merchandise. Find us on our Facebook page. Our news blog is called Popular Wisdom.
Thank you for your support!
LINKS
The Mall Area Religious Council World Conference of Religions for Peace Museum of World Religions
---
Copyright 1995 A.D. - Present - The Pearlygate Network. All rights reserved.